Warning
: "continue" targeting switch is equivalent to "break". Did you mean to use "continue 2"? in
/pius/templates/piusx/functions.php
on line
182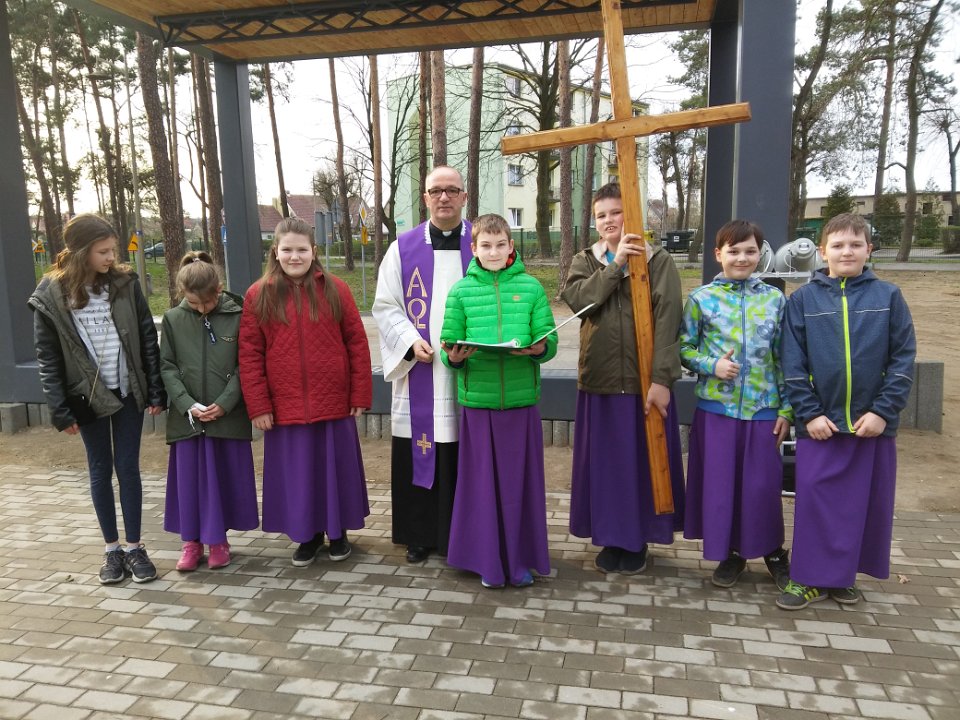 Dnia 5 kwietnia o godz. 18.00 Parafianie wraz ze swoimi duszpasterzami wyruszyli w niezwykłą drogę, bo śladami męki naszego Pana Jezusa Chrystusa, dając tym samym świadectwo swojej wiary i przynależności do Niego.
Wszystkich serdecznie przywitał ks. Proboszcz i skierował słowa:
Dziś wyruszamy na niezwykłą drogę krzyżową, bo ulicami naszej miejscowości. I chociaż w każdy piątek Wielkiego Postu mamy okazję spotkać się w naszej świątyni na rozważaniu drogi krzyżowej, to niech to dzisiejsze nabożeństwo pozwoli nam na nowo zrozumieć sens zbawczego wydarzenia, którym była męka i śmierć Jezusa Chrystusa. Niech to nabożeństwo będzie też naszym wyznaniem wiary. Panie Jezu Chryste, przystępując do rozważania drogi krzyżowej, prosimy Cię o światło Ducha Świętego, abyśmy mogli wniknąć w tajemnicę miłosierdzia Bożego, którą najwyraźniej objawiłeś w męce, śmierci krzyżowej i Swym zmartwychwstaniu.