Warning
: "continue" targeting switch is equivalent to "break". Did you mean to use "continue 2"? in
/pius/templates/piusx/functions.php
on line
182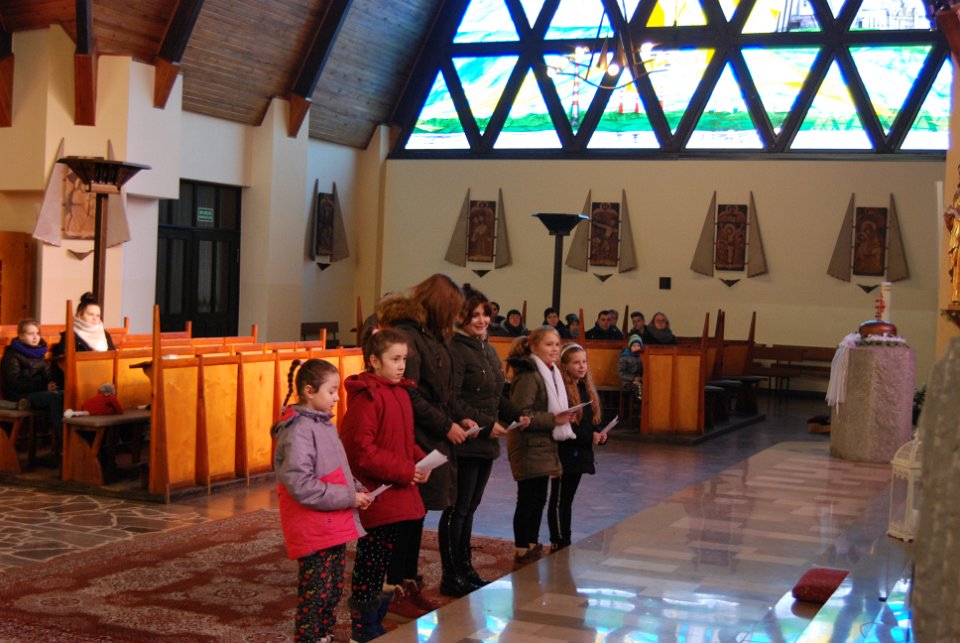 W sobote 8 grudnia br. sprawowawana była w naszej świątyni o godz. 10.00 Msza święta z okazji uroczystości Niepokalanego Poczęcia Najświętszej Maryi Panny. Tym razem spotkanie na Eucharystii miało bardziej kameralny charakter. Zgromadziły się nasze Marianki, rodzice, ministranci, a także nasi parafianie.
Ten dzień to święto naszych Marianek. Podczas Eucharystii dokonały odnowienia swoich przyrzeczeń, a także do ich grona zostały włączone sześć nowych kandydatek.
Był to dzień pięknych przeżyć i wzruszeń. Po Mszy św. przybył do naszych Marianek i Ministrantów św. Mikołaj. W salce nad zakrystią zostały wręczone prezenty, natomiast Marianki swoje swięto spędziły przy ciasteczku i wspólnej zabawie.
Życzymy Mariankom pięknej przygody wraz z Niepokalaną, niech każdy dzień będzie naśladowaniem Jej cnót i świadectwem życia. Szczęść Boże!
Ks. Bogdan Węgrzyn.